All Naturopathic Doctors at TruMed focus on Fatigue, Digestive Concerns, Hormone Imbalances, Skin health and Mood.

Dr. Muradov and Dr. Deol are the full time Naturopaths at TruMed.
Dr. Sumar brings an amazing Electrodermal skill set to our practice.
Dr. Tran also deals with musculoskeletal issues and pain

Naturopaths at TruMed often work collaboratively on complicated cases.

TruMed Clinic opened in West Edmonton in 2016 with the intention of providing Edmonton modern hormone testing, food allergy testing, advanced Natural treatments and cutting edge IV Therapies.
In 2020, we've added Hyperbaric Oxygen Therapy to our treatment list.
Considered one of the Best Naturopath Clinics in Edmonton (See ThreeBestRated.ca)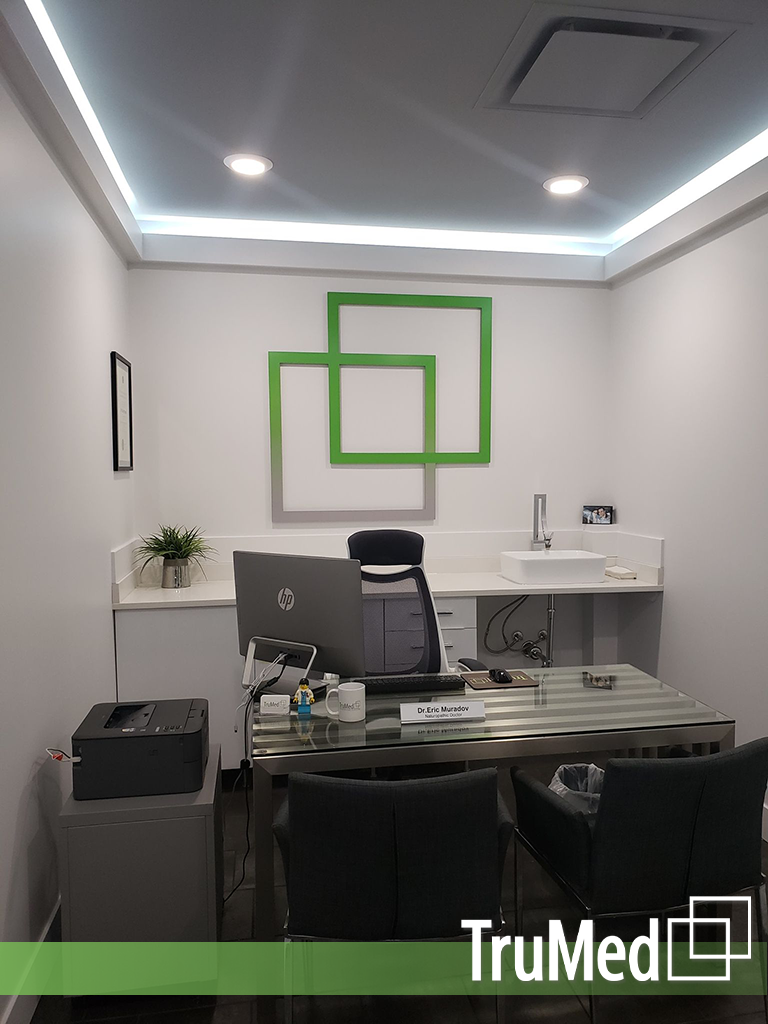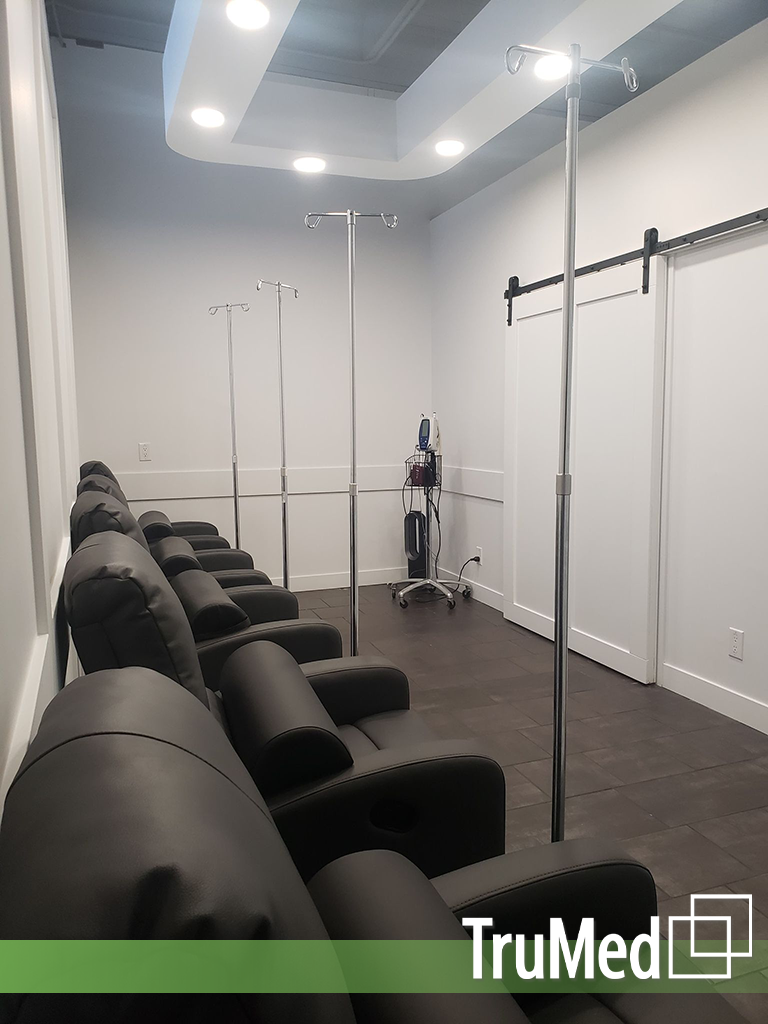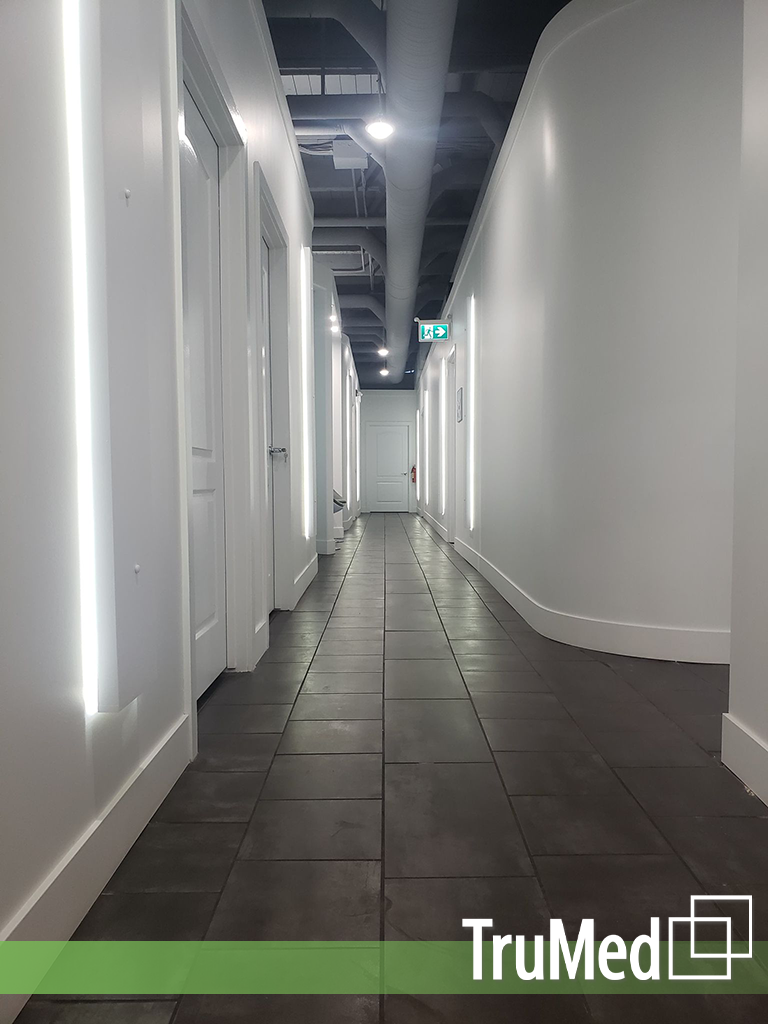 Special Interests
Dr. Muradov has a special interest in Multiple Sclerosis, Cancer, IV therapy & Hyperbaric Oxygen

Dr. Deol focuses on hormones, pediatrics and fertility.

Dr. Sumar specializes in electrodermal analysis "VEGA Testing".
Dr. Tran focuses on Prolotherapy.
Our Naturopaths often see patients from around Alberta; especially Sherwood Park and St. Albert

All of our Naturopaths are accepting new patients.
Top Questions about our Naturopaths
What training do the Naturopaths have? Our Naturopaths have undergraduate training and then have completed a four year doctorate in Naturopathic Medicine. Each Naturopathic Doctor at TruMed then has taken additional training in their areas of focus. For instance, Dr. Muradov has taken numerous additional IV Therapy and Hyperbaric training.

Why see a Naturopath at TruMed? We have a ton of experience with many common health conditions and our Naturopathic Doctors use modern, evidence backed alternative testing and treatments.

What health concerns do your Naturopaths treat? Our Naturopaths can treat a wide range of health issues but we focus on - hormones, thyroid issues, fatigue, digestion, skin & mood issues at our Edmonton office.
What treatments do your Naturopaths use? Our clinic offers many natural treatments, but our Naturopaths focus on functional medicine treatments, orthomolecular medicine, individualized dietary changes, herbal medicine, IV Therapy & Hyperbaric Oxygen.

What is IV Therapy used for? Our Naturopathic doctors use IV Therapy for many health concerns - Fatigue, Low Mood, Anxiety, Headaches, Skin Health, Rehydration, Neurological disease, Fertility and many others!
Where is TruMed Located? Is it near me? Our Central Edmonton Location is easy access from most points in the city especially West Edmonton which means IV Therapy & Naturopaths Near You!!
Each Naturopathic Doctor at TruMed has different special focuses, so feel free to let us know what health concerns you need help with so we can match you with the best Naturopath for your specific needs!
Click here for more information on Naturopaths and Naturopathic Doctors
About Hyperbaric Oxygen
Hyperbaric Medicine is an amazing service we offer at our Edmonton office.
We are the only private clinic in Edmonton with Monoplace Hyperbaric Chambers.
How does it work?
By increasing the oxygen in the plasma up to 20x their normal levels, we can dramatically increase the Oxygen content in tissues to enhance tissue healing.
Hyperbaric Oxygen offers benefits that are simply not seen with other Naturopathic therapies: Enhanced immune function, collagen production, reduced edema, antimicrobial effects, bone repair, antimicrobial effects and stem cell release.
What is Hyperbaric Oxygen Used for?
The official indications for Hyperbaric Therapy include: Gas embolism, Carbon monoxide poisoning, Gas gangrene, Decompression sickness and others. However research exists for Hyperbaric use in MS, Lyme, Stroke, Longevity, Athletics, Cancer and others.
About IV Therapy
IV Therapy allows our Naturopathic Doctors to get clinically meaningful levels of Vitamins and Minerals into our patients for robust and rapid effects not seen with other therapies.
We've been offering Edmonton IV Therapy for almost a decade and have literally given thousands and thousands of IV Therapy treatments.
What things do you put in your IVs?
Most commonly our Naturopaths use Vitamins (B1, B2, B3, B5, B6, B12, Vitamin C) and Minerals (Magnesium, Zinc, Selenium, Calcium) however we are also able to give other natural substances like Lipoic Acid, NAD+ and Glutathione. We can even give herbal preparations like Curcumin and Quercetin IV as well.
What things do you treat with IVs?
Fatigue is by far the most common use for our IV Therapy. Some patients feel phenomenal energy wise after IV therapy treatment with a Vitamin Cocktail or IV NAD+. We also give support to Cancer patients with IV Vitamin C, and do cosmetic treatments like IV Glutathione Therapy.
Cognitive function, mood, headaches, immunity, sleep and stress are common things that can be enhanced with IV Therapy treatment.
IV Vitamin C, IV NAD and Myers Vitamin Cocktail can be enhanced with Hyperbaric Oxygen Therapy.
Let's find you the next available appointment
Contact our Naturopaths today:
(780) 757-8378