Women's Health Focused Naturopaths in Edmonton
Experienced in Women's Health
We successfully treat Women's health issues at our Naturopathic Clinic.

Our Naturopaths use our experience in Hormone balancing to treat Women's Health concerns.

Dr.Muradov, Dr.Deol, Dr.Sumar & Dr. Tran all deal with women's health.

PMS, Peri-menopause, Menopause, Fertility, PCOS, Endometriosis and Irregular Periods are often seen.

We blend cutting edge Salivary, Blood & Urinary hormone testing to pin point the cause of your female concerns.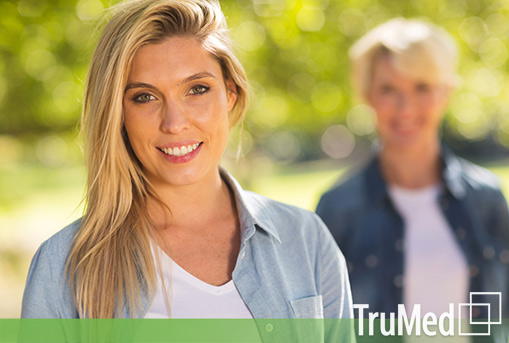 Our Naturopaths often successfully treat Women's Health Issues
Our Approach to Common Women's Health Issues
PMS

Our Naturopaths will commonly run Salivary hormone testing - usually day 19-22 Estradiol and Progesterone is sufficient to measure imbalances between the hormones and provide sufficient rationale for natural treatment. Some of our Naturopathic Doctor's favorite PMS treatments include Vitex, Indole-3-Carbinol, Rosemary and Calcium Glucarate.

PCOS

The quick and dirty PCOS workup our Naturopathic Doctors do includes sufficient Thyroid testing, Androgen testing (DHEA and Testosterone), LH/FSH and blood glucose. Vitamin D adequacy and improving sulfation pathways and thyroid functions are key areas our Naturopaths always address in our Edmonton PCOS patients.

Heavy Periods

Our Naturopaths consider Estrogen excess as well as nutritional adequacy - Vitamin A, Vitamin C and Vitamin K are key factors in assessing heavy cycles. Uterine tone is occasionally an issue we see in our Edmonton patients which is dealt with by using Raspberry Leaf. Occasionally we may refer for Progesterone treatment.

Menopause

At our clinic we usually measure blood estradiol, progesterone as well as LH & FSH to confirm menopause. Our Naturopathic Doctors usually approach common menopausal symptoms with non-hormonal treatments like Black Cohosh or Siberian Rhubarb initially before considering referral for stronger hormonal treatments. DHEA, Testosterone, Estradiol and Progesterone are common bio-identical menopause treatments.

Hair Growth and Acne

Our Naturopathic Doctors will certainly check if a deeper female condition such as PCOS is present but we typically run DUTCH hormone testing to look at Testosterone, DHEA and their downstream 5-Alpha Metabolites. Acne cases may also be investigated for Food Allergy or Food sensitivity. Saw Palmetto and Chinese Peony are common useful herbs in Women's Health and Zinc also has good utility.

Hair Loss

Thyroid!! Our Naturopaths will do a deep dive into Thyroid hormone and Iodine levels as well as run DUTCH testing if the hair loss is occuring in a male-pattern. We commonly see upregulated DHT activity as women transition into menopause.

Low Libido

At our clinic we'll run androgen testing, typically through blood. Our Naturopaths' preference for blood based Testosterone and DHEA testing is usually because we want to certainly measure the levels but if a referral is needed for Bio-identical testosterone or DHEA blood is the easiest methodology to communicate to other Edmonton providers. We often start with aphrodisiac herbs and testosterone booster like Tongkat Ali. Measuring Vitamin D, K, Boron, Manganese, Zinc and Magnesium can be important for health testosterone as well.

Our Naturopaths will help you decide on the best testing for you.



Check out our Hormone Testing page
Hormone Testing
We often use Salivary Hormone Testing for investigating Women's Health Issues. Our Naturopaths find it clinically relevant in many cases of PMS and menstrual related Women's health problems. Salivary testing gives good detail on free hormone levels and the costs are not astronomical.
However, we do offer Urinary hormone "Dutch" Testing which allows us to see an impressive spread of female hormone metabolites. This is especially helpful in understanding male hormone metabolites in cases of acne and hairgrowth. Urinary hormone testing is an amazing technology but it can get expensive so we don't always use it.
Blood based hormone testing can also be used for Women's health. It's quick and cheap and gives us data on hormonal signals from the brain that are not measured in other test methods. Our Naturopaths often use blood based testing when starting the work-up for Fertility based women's health concerns.

Herbs and Vitamins are mostly used as Women's Health treatments at our Edmonton Naturopath Clinic.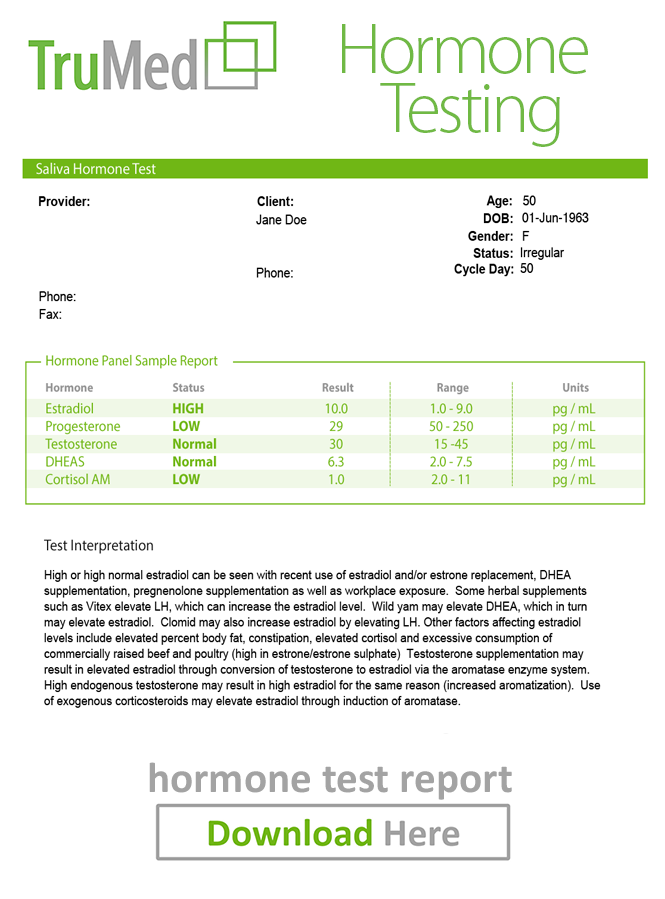 Accurately measure your hormone levels


Common Women's Health Issues We Treat:
PMS
Menopause
Endometriosis
PCOS
Fertility
Peri-menopause
Low Libido
Hair loss
Fatigue
Post-partum depression
Fibroids
Stronger Hormonal Options
Our relationships with prescribers, lets us suggest Bioidentical hormones in Edmonton. We work with collaborative professionals in Edmonton to make sure our patients have access to some of these stronger hormone options for more extreme Women's health cases.

Our Naturopaths often begin by using Herbs and Vitamins in many Women's Health cases.

Bio-identical "HRT" options are suggested when strong options are needed through referrals to collaborative Health Professionals like prescribing pharmacists.

Thyroid and Adrenal gland testing is often used in many Women's Health Cases in addition to female hormone testing.
Need help with Women's Health?
Connect with our Naturopaths
(780) 757-8378