Advanced Digestive Testing in Edmonton
CDSA & SIBO Testing

For our patients with difficult digestive concerns we offer a number of Advanced Tests.

Food Allergy testing, CDSA, Stool Microbiology and SIBO testing are all available.

Our Naturopaths use precise testing to get answers in patients with digestive issues such as IBS.
Advanced digestive testing is usually done after Food Allergy or Food Sensitivity testing.

Digestive tests like the CDSA and SIBO test give us insight into your microbiome.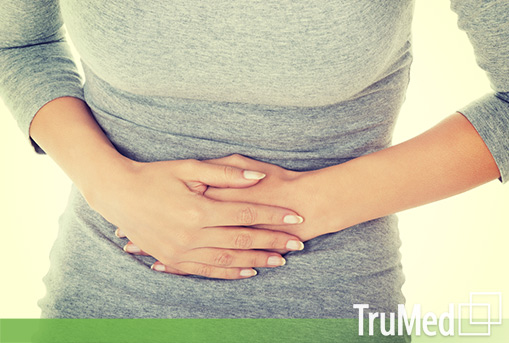 Advanced Digestive Testing at TruMed

Food Allergy & Sensitivity Testing are the most common digestive tests our Naturopaths run.

It is often the most important test that needs to be run.

Allergies to dairy, gluten, eggs, nuts, beef and banana are all very common.
Food Intolerance Testing allows us to provide customized dietary recommendations.
We especially consider Food testing if there are accessory allergic symptoms like eczema, sinusitis, migraines, asthma or seasonal allergy.
We can test between 50 and 220 foods.
Your Naturopath at TruMed will help you decide on the best test for your particular concerns.


Our Digestive Analysis Test

CDSA (Comprehensive Digestive Stool Analysis) - can measure if there is an issue with digestive function as it analyzes stool quantity of fats, proteins and carbohydrates which can imply low stomach, liver or pancreas function.


Stool Microbiology can tell us if there is a bacterial, parasite or yeast imbalance - we often see a lack of beneficial bacteria and overgrowths of both pathogenic yeasts and bacteria.

Our stool tests include microbial sensitivity testing which tells our Naturopaths the precise herbs or antibiotics needed to kill off dysbiotic species.
We often find Candida Albicans yeast overgrowths on our advanced digestive tests. Yeast overgrowth can be a consequence of prior antibiotic use. Our Naturopathic Doctors often use grapefruit seed extract and capryllic acid (coconut based) for Candida eradication as well as probiotics and a low carb diet.

SIBO testing (small intestine bacterial overgrowth) can tell us about bacterial overgrowth specifically. We look for elevations in methane or hydrogen gases.

However, we may use stool testing to understand if you have a hydrogen sulfide bacterial overgrowth (H2S SIBO) as H2S species often appear under commensal or dysbiotic bacterial cultures.
We reserve SIBO testing for cases of extreme gas and bloating which is usually accompanied by diarrhea or constipation.
SIBO is a common cause of IBS and is associated with various skin concerns (eczema, rosacea, acne) as well as hypothyroidism and some autoimmune diseases.
Our Naturopaths treat SIBO typically with herbal antimicrobials such as berberine or allicin (garlic based) however we sometimes refer for antibiotics in stubborn SIBO cases. Our patients are usually put on a prokinetic agent after a SIBO eradication to reduce risk of relapse and often times a low FODMAP diet as well.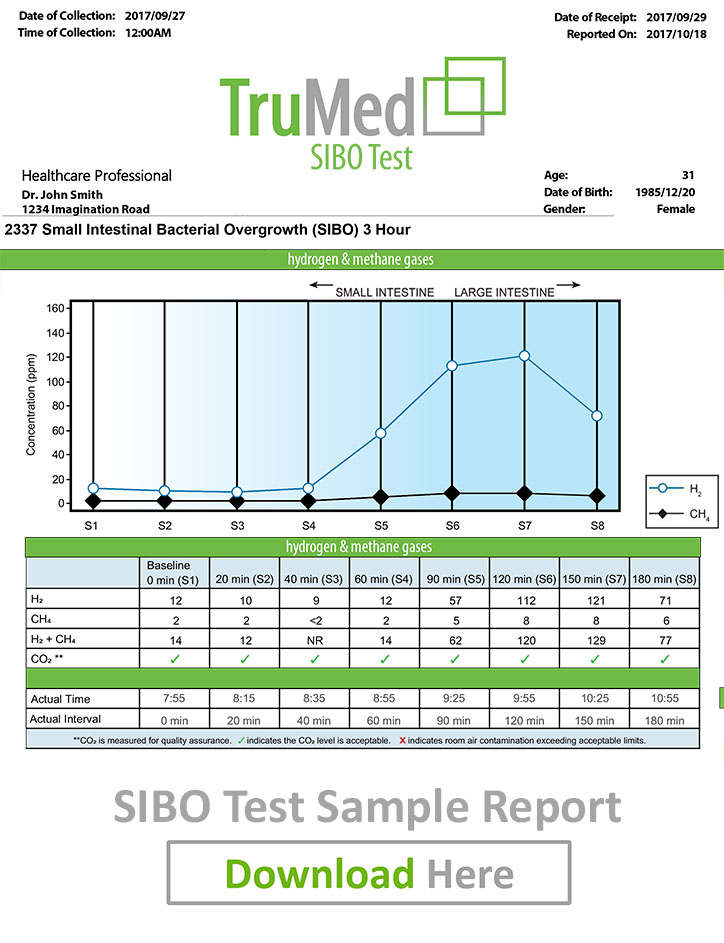 Our SIBO Test for Bacterial Overgrowth
Need digestive advice?

Connect with us
(780) 757-8378