Thyroid Testing & Treatment in Edmonton.
We have a special interest in Thyroid health.

We run comprehensive panels to understand precisely how your Thyroid is functioning.

Our Naturopathic Doctors run not only TSH but Free T3, Free T4 as well as Thyroid Antibodies and measure basal body temperature in patients we suspect Thyroid issues with.
Nutrients and your Thyroid
We consider iron, zinc, copper, selenium and vitamin A & D as part of your thyroid health.
Iron, Zinc, Copper and Selenium are necessary nutrients for conversion of relatively inactive T4 into active T3 Thyroid hormone.

Suggested optimal ranges for ferritin levels (iron storage marker) is over 80 ng/ml. Our Naturopathic Doctors generally like to see Ferritin above 40 in most of our patients for optimal energy. Iron and Zinc levels are easily measured in blood based testing and Selenium adequacy is usually tested as part of our Iodine test.
A few B Vitamins are needed for Thyroid function. B2, B6 and B12 are the key Thyroid B Vitamins. B2 is needed for iodine transport, B6 is needed for hypothalamic Thyroid function and B12 is deficient in many hypothyroid patients and there is considerable overlap between B12 deficiency and hypothyroidism symptoms.
B Vitamin family testing (other than B12) is expensive and cumbersome so our Naturopaths usually recommend a high potency Multivitamin to ensure adequate B's and aforementioned minerals. B12 shots are extremely effective for rapid resolution of B12 deficiency symptoms.
Vitamin D sufficiency can help lower elevated TSH but has a more intimate role in immune modulation in both Graves' and Hashimoto's Disease Autimmune Thyroid patients. Another Fat soluble nutrient, Vitamin A, is necessary for Thyroid hormone entry into cells so we measure it, although it is pricey, it is sometimes low in our Edmonton patients.

Our Naturopaths commonly run Iodine levels and find iodine low in many of our Edmonton patients.

Iodine is a major component of Thyroid hormone. In fact, the two major Thyroid hormones T4 & T3 are actually 4 and 3 Iodines attached to a single tyrosine amino acid. Interestingly, additional Free iodine is needed for proper T4 to T3 conversion, so iodine supplementation not only increases T4 & T3 levels but can improve conversion of T4 to T3.
Our urine Iodine testing also includes bromine and cadmium levels which are minerals that can interfere with proper thyroid function. Bromine competes with Iodine on receptor sites and cadmium can interfere with T4 to T3 conversion.

Occasionally our Naturopaths screen for heavy metal toxicity affecting Thyroid function with a particular focus on mercury as it also can displace iodine.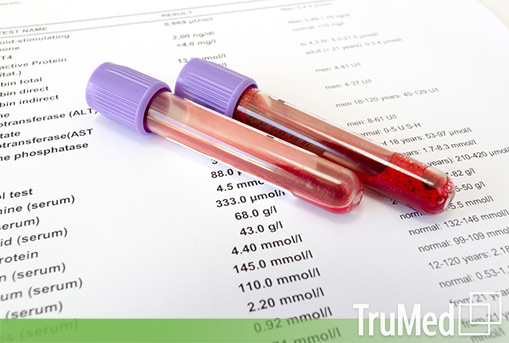 Experienced in Thyroid and Adrenal Testing
Autoimmune Thyroid Disease
We can work with autoimmune Thyroid concerns including Hashimoto's disease and Graves' disease.
With regards to autoimmune Thyroid issues, our Naturopaths see a much higher prevalence of Hashimoto's than Graves' Disease in our Edmonton patients.

Our Hashimoto's workup is comprehensive: Food Sensitivity Testing can be helpful for reducing Thyroid antibodies in addition to standard recommendations such as removing Gluten from the diet (due to similarity between a protein sequence in Gluten and the Thyroid "Molecular Mimicry."

Viral Testing (typically for EBV) or Stool Testing (Blastocystis, Candida, Yersinia, Toxoplasma) is also done in addition to basic interventions such as additional Selenium or Vitamin D.
Subclinical Hypothyroidism
By testing deeper parameters than what it commonly assessed our Naturopaths often diagnose subclinical or sublaboratory hypothyroidism that is a common cause of fatigue.

Our Naturopathic doctors have found hypothyroidism in many Edmonton patients who, for years, have been told by their medical doctors that their thyroid is "normal," likely because they are only assessing TSH levels.
In milder cases of hypothyroidism, serum levels of free T4 and free T3 are often normal (though typically in the low-normal range), while the TSH level is above normal (we often consider values above 2 to be potentially problematic). While being stimulated to work harder, this pattern indicates the thyroid is barely keeping up with the body's needs.
In the typical patient complaining of fatigue or depression, our Naturopaths screen for the presence of additional symptoms such as cold extremities, dry skin, hair loss, decreased mental concentration, poor memory, constipation, or menstrual irregularities increases the index of suspicion for hypothyroidism.

That usually initiates at least a Thyroid panel to be run which includes Free T3 & Free T4 in addition to the standard TSH test.
Our Naturopaths often seen hypothyroid symptoms that result from a defect in the conversion of T4 to its biologically active metabolite, T3. A mild defect in this pathway (deiodinase) might reduce serum T3 to a level that, while still within the range of normal, is below normal for that particular person. We see this all the time.

For most of our Edmonton patients, our Naturopaths like to see Free T3 levels well above 5 pmol/L (reference range in Edmonton is 3.5-6.5 pmol/L). As mentioned above, this can be related to Selenium, Zinc, Iron, or Iodine levels. Occasionally the use of herbs such as Guggul or Ashwaganda can be helpful for improving conversions especially if addition actions of these herbs are helpful for other symptoms a patient experiences.
Finally we can test for reverse T3 "RT3" if we suspect it to be an issue.
Adrenals & Thyroid Health
Our Naturopaths often run Salivary Adrenal Gland Cortisol testing, and occasionally Urinary Cortisol testing. Urine Cortisol testing has the advantage of quantifying Cortisone levels which can be elevated in hyperthyroidism and lowered in hypothyroidism respectively.

Our Naturopathic Doctors commonly treat the Thyroid and Adrenal glands simultaneously at our Edmonton office.
Cortisol is crucial for Thyroid hormone entry into cells and hypocortisolism is usually responsible for Thyroid hormone treatment intolerance.
Hypoadrenalism and hypothyroidism often coexist in patients, and the symptoms of low Thyroid and low Adrenals overlap considerably. Hypoadrenalism is often colloquially referred to as "adrenal fatigue" and is often manifested as morning fatigue, usually another mid-day energy dip and poor stress tolerance.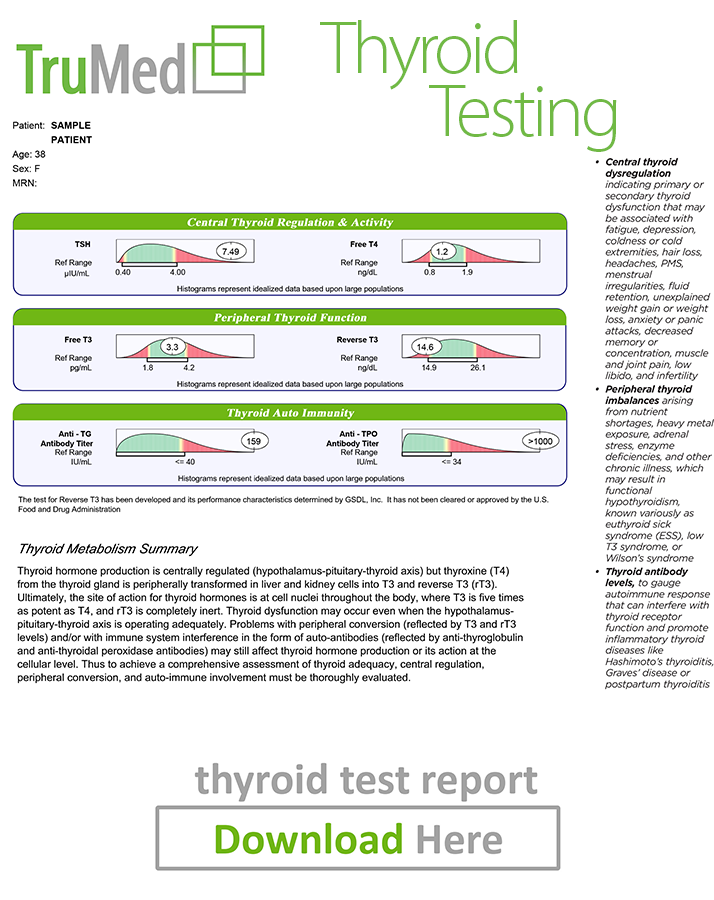 Testing can pinpoint
where you need support.
Thyroid problems are associated with:
Fatigue
Weight gain
Poor memory and focus
Cold body temperature
Constipation
Fluid retention
Dry skin
Infertility and menstrual issues
Muscle and joint aches
Our Naturopathic Clinic has a large range of Natural Adrenal and Thyroid treatments available.

We use Herbs, Glandulars and Vitamins for many of our Thyroid Cases. Our Naturopaths also replete iodine levels especially when testing indicates low iodine levels which can lower thyroid function.
Interventions may be taken to remove halides or heavy metals from the Thyroid if there is evidence of metal accumulation interfering with your Thyroid function.

Bio-identical options like Desiccated Thyroid are made available to our patients through relationships with prescribers.

Desiccated thyroid and Cortef (hydrocortisone) which are the strongest options possible for Natural Thyroid and Adrenal Treatment.

Prescription Cytomel can be used in cases of high reverse T3 or if patients have an objection to the use of Porcine natural Thyroid.
These prescription medications require referral to a prescribing professional and our Naturopaths usually facilitate that in Edmonton on your behalf if needed.
Bottom line is that our Naturopaths know their thyroid function :)
Looking for Thyroid Testing or Treatment?
Give us a call
(780) 757-TEST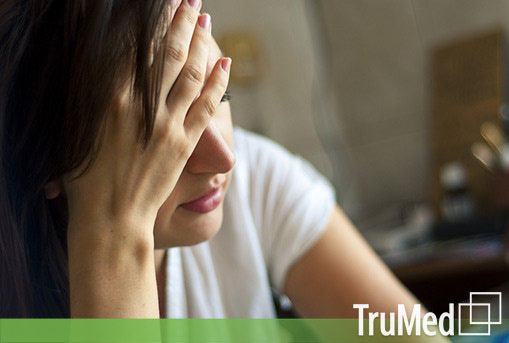 Our Naturopaths offer comprehensive thyroid testing and we work with Natural Dessicated Thyroid, Cytomel (T3) as well as compounded T4/T3 preparations (requires referral to one of our collaborative professionals)