Hyperbaric Oxygen & IV Therapy in Edmonton.
Our Naturopaths have a special focus in Vitamin IV therapy.
Central Edmonton Location - IV Therapy Near You!


Contact us for a free IV Therapy consultation

Call 780 757 8378 and book your IV Therapy visit

You can usually get an IV on your first visit :)



Energy & Mood often improve with IV Vitamin Therapy.
We offer Edmonton Vitamin IVs, Drips & Nutrient Infusions.
IV Therapy can be done with Hyperbaric Chamber Treatment.
Hyperbaric Oxygen Enhances Healing of Injured Tissues.
Our most popular IV Therapies:
| | |
| --- | --- |
| | We have 6 different variations of the Myers |
| | Anywhere from 2.5 grams to 125 grams of Vitamin C |
| | IV Glutathione for inflammation + more |
| | IV NAD can be a butt kicking energy boost. |
| | Custom IV Rehydration Formulas |

We take your health seriously.

We don't do gimmicks like "beauty IVs" or "youth IVs"

We offer our patients customized IV formulas
Every IV is formulated according to your needs
Each visit we'll "tweak" your IV until it's just right
Our IV Video!

IV Therapy Prices
Initial IV Consult - free of charge
Basic Myers - $125
Advanced Myers - $165
IV Glutathione with Vitamin C - $130 - $160
IV NAD - $175
We do a ton of IV therapy, which lets us keep our prices low!
Why Get IV Therapy at TruMed?
✓ Over 10 years of IV Therapy experience

✓ Over 10 000 IV treatments administered

✓ Large assortment of IV formulas & ingredients

✓ Custom IV Treatments for your particular needs

✓ All treatments supervised by Naturopathic Doctors

Offering Edmonton IV Therapy since 2011


We commonly use IV Therapy for:
Fatigue

IV Vitamins or NAD IV to improve energy.

Low Mood & Anxiety

Methyl-B12 and Folate to make serotonin

Immunity

IV Vitamin C, Zinc, Selenium & glutathione

Longevity

IV NAD Injections & IV Glutathione

Cancer

IV Vitamin C, Lipoic Acid & IV Curcumin

Athletic Performance

IV Vitamins & IV NAD for sports recovery

Skin Health

IV Vitamin C & Glutathione are key

Many IV treatments can be combined with Hyperbaric Oxygen




Can IV Therapy can help you?


Send us an email: [email protected]




Give us a call!
IV Therapy FAQ

What do you use inside of the IVs?


Our Naturopaths use Vitamins, Minerals, Amino Acids, and Anti-oxidants
Vitamins

Vitamin B1 (Thiamine)

Vitamin B2 (Riboflavin)

Vitamin B3 (Niacinamide)

Vitamin B5 (Dexpanthenol)

Vitamin B6 (Pyridoxine)

Vitamin B12(-cobalamin)

Vitamin C (Ascorbate)

Folic Acid (5-MTHF)

Minerals

Zinc

Magnesium

Selenium

Iodine

Chromium

Manganese

Copper

Amino Acids

Trypthophan

Lysine

Glycine

Taurine

Carnitine

Proline

Aminosyn

Anti-oxidants

Glutathione

Curcumin

Alpha Lipoic Acid

PolyMVA

Quercetin
Your Naturopathic Doctor will formulate an IV Drip just for you
How does IV therapy work?

Our Naturopathic Doctors infuse Vitamins, Minerals, Amino Acids, and Anti-oxidants directly into the blood stream. This provides supranormal plasma concentrations of nutrients and subsequently cells are flooded with key substances needed for a number of metabolic functions.

With IV therapy, we can bypass the digestive tract and provide clinically relevant, pharmacologic doses of vitamins, minerals and anti-oxidants. IV Therapy provides effects with natural substances that are usually much more robust than can be achieved with the same substances orally.


IV Therapy can usually be paired with Hyperbaric treatment.

Hyperbaric Oxygen typically enhances healing of injured tissues
What does IV therapy cost?

Vitamin IV therapy is not cheap. Fortunately the Naturopathic Doctors at TruMed do a lot of IV Therapy so we can keep the costs down and doses high compared to most other clinics in Edmonton.

Exact prices vary but here are some general prices:

IV NAD $175 - $195

Myers IV $125 - $185

IV Glutathione with Vitamin C $130 - $160

IV Vitamin C $155 - $225


Do I need a consultation before trying an IV?

At TruMed you need a consultation prior to doing your first IV Therapy. But don't worry, your initial IV consultation with one of our Naturopathic Doctor is complimentary. If you end up doing a treatment, you'll just be charged for that treatment.
Where is TruMed located? Is it near me?

Our Clinic is in Central Edmonton just West of Kingsway Mall - which means we provide IV Therapy Near You!! Easy access from anywhere in Edmonton.
See our full IV Therapy FAQ
See our IV Therapy Research Section
Most Popular IVs in Edmonton
Myers Cocktails

Like Coca Cola, it's classic.



Unlike Coca Cola, it's good for you.




A blast of B Vitamins and Magnesium.



Can get your energy up quickly.




TruMed offers Edmonton 6 different IV Myers Cocktails.

NAD+

Our Naturopaths are leaders in IV NAD+

NAD+ activates SIRTUINS for longevity.

NAD+ revs up energy production


NAD+ stimulates DNA repair

IV NAD+ is basically the best.

IV Vitamin C

Vitamin C is extremely versatile.




We can give insane doses intravenously.




Low Doses activate the immune system




High Doses are used in Cancer care




Always included in our IV Vitamin cocktails.

Glutathione

Your body's premier antioxidant.




About the healthiest thing we can give in an IV ;)




Immunity, Inflammation & Detoxification




Combined with IV Vitamin C for Cosmetic purposes




Easily added to the end of any IV including NAD+.

Curious?




Don't be shy.


Send us an email: [email protected]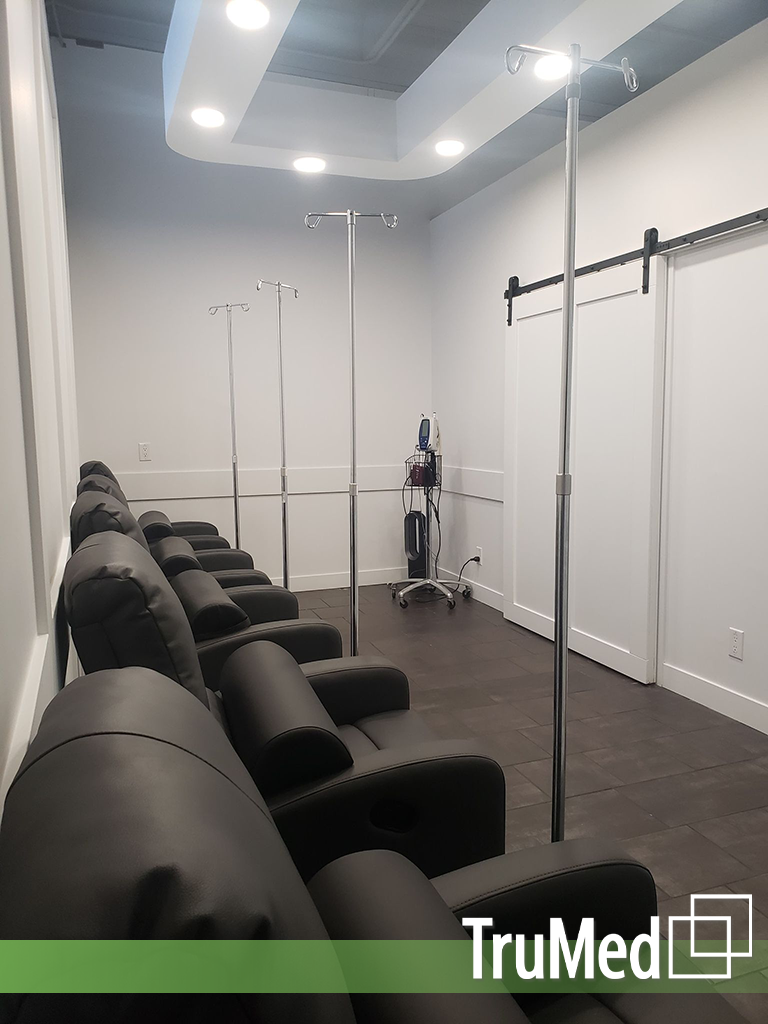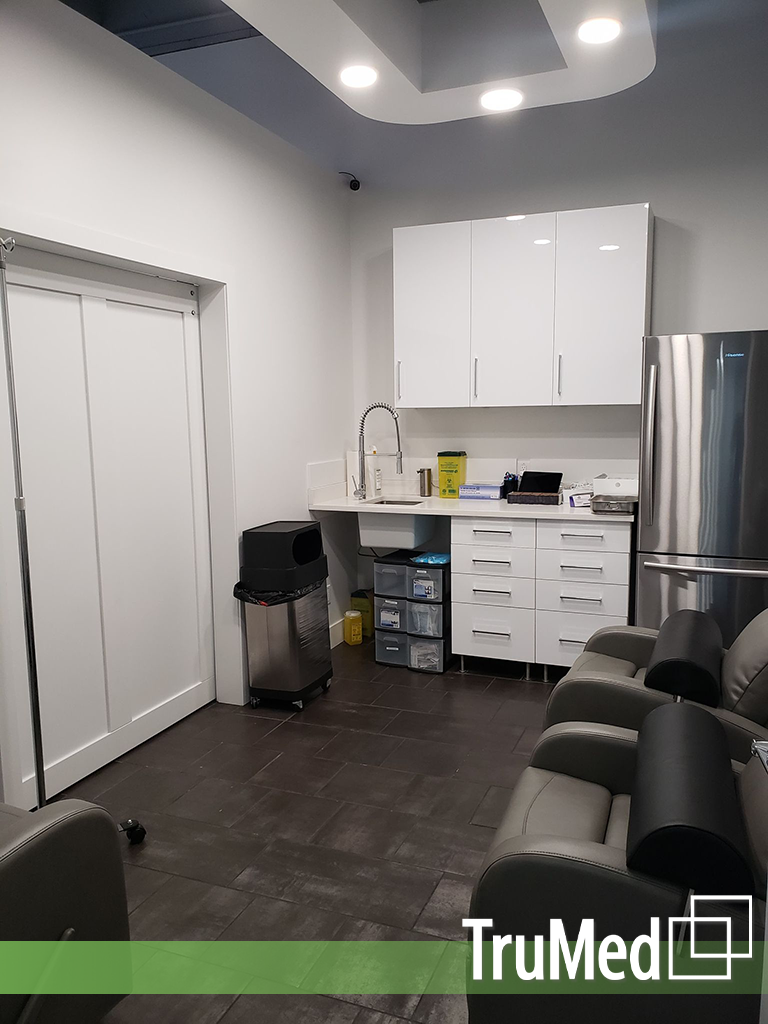 IV Therapy for Integrative Cancer Care
- IV PolyMVA
- IV Quercetin
IV Therapy can be scheduled after a Hyperbaric Chamber Treatment
*Free Consult typically not offered to Cancer patients (longer consult required)
IV Therapy and Hyperbaric Oxygen
IV Vitamin C
The level of tissue oxygenation is an im­portant factor in the anticancer activity of high dose IV vitamin C Therapy. The presence of sufficient oxygen is needed for production of hydrogen peroxide from the conversion of ascorbic acid to dehydroascorbic acid.
One group conducted experiments with highly metastatic cells derived from a spontaneous brain tumor and found co-treatment with Hyperbaric Oxygen and Vitamin C had significantly increased cytotoxicity. This study implies that Hyperbaric Treatment and IV Vitamin C are synergistic and co-administration may yield an enhanced effect.
IV NAD+
Electron carriers such as NADH produced from NAD+ (NAD+ which is oxidized is then reduced - gains an electron with a Hydrogen) in the Krebs cycle pass their electrons to the electron transport chain, which results in synthesis of ATP.
Oxygen is used as the final electron receptor in the electron transport chain (to pump hydrogen outside the mitochondria, upon re-entry energy generated is used to phosphorylate ADP to form ATP).
Administration of NAD IV powers the Krebs Cycle which has down stream synergistic effect in the electron transport chain with the additional Oxygen supplied by Hyperbaric Therapy.
Myers Cocktail IV
The Myers Cocktail IV is intimately linked with the Krebs Cycle. For instance, B1 is needed to make acetyl-coa for the krebs cycle from pyruvate, B2 is part of FAD, B3 is the precursor to NAD+ and so on.
Addition of B Vitamins can provide additional substrate for the Krebs Cycle which can synergize with additional Oxygen from Hyperbaric treatment in the final steps of the electron transport chain.
IV Therapy Case Reports
Published Cases:
Asthma

Over an 8 years period a patient received a total of 63 IV therapy treatments for acute exacerbations of asthma, all but one gave rapid relief of symptoms.

Migraine

Over a 6 year period, one patient was given IV therapy on approximately 70 occasions for acute migraines. Nearly all of these injections resulted in considerable improvement or complete relief within several minutes.




Our Naturopaths have seen similar results in numerous Edmonton patients at TruMed.

Chronic Fatigue

Approximately a dozen patients with chronic fatigue syndrome (CFS) received a minimum of 4 IV Vitamin Therapy treatments with more than half showing clear improvement.




Our Naturopathic Doctors have seen similar results, and for Edmonton patients that don't respond to IV Vitamins, we typically use IV NAD.

Fibromyalgia

Myers Vitamin IV Therapy given to approximately 30 patients with fibromyalgia. Half of them experienced significant improvement, in a few cases after the first injection, but more often after 3 or 4 treatments.




At our clinic, we've seen similar results, and for patients that don't respond to IV Vitamins, our Naturopaths typically use IV NAD.




Data exists on the use of Hyperbaric Oxygen for Fibromyalgia.

Depression

One patient with a long history of anxiety and depression was given was given IV Vitamin Therapy, the first treatment resulted in a 70–80% reduction in his symptoms.




Our Naturopathic doctors have seen excellent results in many of our Edmonton patients with mental health concerns using IV Therapy. Methyl-B12 and Methyl-Folate are key mood IV nutrients.

Other conditions that have published data: Athletic Performance, Urticaria (Hives), Muscle Spasm, Narcotic Withdrawal, Seasonal Allergy, Common Cold, and Cardiovascular disease.




Our Naturopathic Doctors have verified the results of each and every published health condition mentioned in our own patients at our Edmonton Clinic.

Dr Gaby's Original IV Therapy Paper where these IV Therapy case reports are from.

We've also seen results in: Macular Degeneration, Angina, Bipolar Disorder, COPD, MS & Parkinson's, Lyme Disease, Frequent Colds and more using IV Therapy.




See our clinic's own IV Therapy Case Reports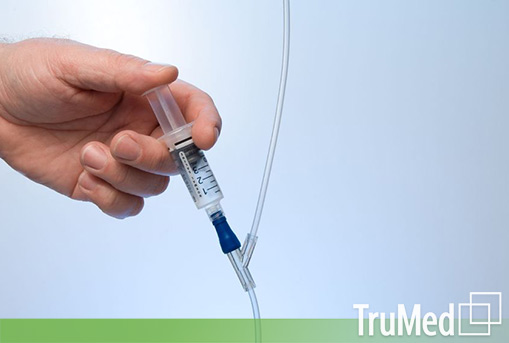 IV therapy - Rapid Effects

Top IV Therapy Treatments
TruMed offers Edmonton IV Vitamin C - think immunity, longevity, cosmetics and cancer.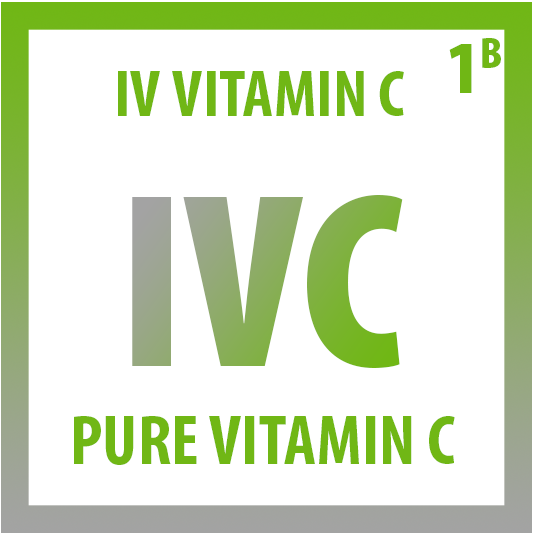 Vitamin C IV Facts
IV vitamin C bypasses intestinal absorption and the associated saturable transport mechanisms in the digestive tract. Intravenous vitamin C might reach blood concentrations that are up to 100 times higher than the same oral dose
In a 2004 study where 12 adults were given 1.25 grams of vitamin C either orally or intravenously (we'd consider this a baby dose in terms of IV Vitamin C) peak plasma concentrations reached 135 micromoles/L with oral administration but it reached 885 micromoles/L with intravenous administration.
By providing Vitamin C intravenously with IV therapy our Naturopathic doctors can give you levels of Vitamin C that you simply won't get any other way.
Our standard Myers Cocktail IV has 2.5 grams of Vitamin C, whereas our IV treatments for infections for instance are anywhere from 10-30 grams of Vitamin C
Vitamin C is highly concentrated in immune cells, with neutrophils and leukocytes having 50 to 100 times higher vitamin C concentrations than the blood.
The innate immune system of the lungs protects the body from inhaled oxidants and pathogens. Vitamin C helps protect the lungs by boosting immune cell function and reducing oxidative stress. In March 2020 there was a reasonable amount of data released from China discussing IV Vitamin C for COVID-19 treatment.


One group has proposed "the utilization of hyperbaric oxygen therapy immediate­ly after IV vitamin C therapy to increase its effectiveness as an anticancer agent", this recommendation was presumably in order to increase the formation of hydrogen per­oxide from the IV Vitamin C Therapy.
Our Naturopathic Doctors consider NAD+ IV Therapy for Fatigue, Longevity & Withdrawal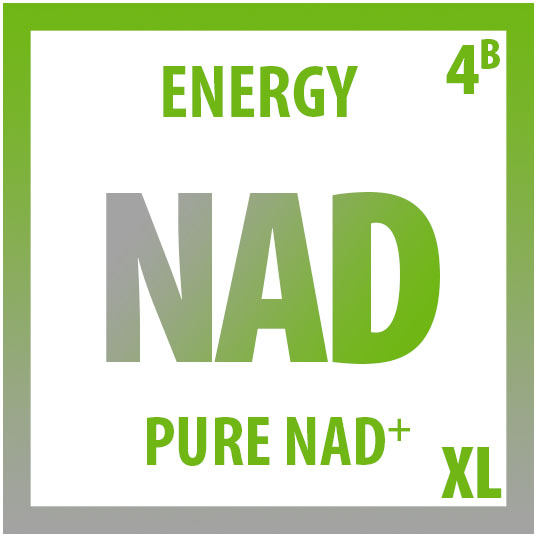 NAD+ IV Facts
Warning! Boring bio-chemistry ahead! Mammals have seven sirtuins (SIRT1–7) which are involved in a process called de-acetylation and subsequently have a role in longevity. Sirtuins, require NAD+ as a cofactor.
NAD+ can stimulate energy production by replenishing depleted cellular stores of ATP - our bodies' main energy currency. NAD+ is reduced (gains an electron) to NADH by the enzymes of the tricarboxylic acid/citric acid (TCA) cycle before being re-oxidized to NAD+ (loses an electron - hence the +). See this awesome post on NAD if you want more detail on the biochemistry of NAD.
By providing NAD+ intravenously with IV therapy our Naturopathic doctors provide additional substrate for ATP production and in some patients this can produce profound increases in energy.
With regards to information about NAD+ and its use in addiction and recovery, the original research appears to have come from authors Block and Broom, giving patients NAD and an amino acid formula for 10 consecutive days ranging from 5 to 10 hours daily, to significantly lessen withdrawal from a variety of drugs and alcohol. Our Naturopaths usually spike the NAD IV with additional nutrients and a ton of Vitamin C to ease withdrawal.

A 2019 study published on NAD+ given IV after a 6 Hour Intravenous Infusion of NAD+ from Dr Broom.
Mechanistically we can expect strong synergy between IV NAD and Hyperbaric chamber treatment because of the dual action on the Krebs Cycle and electron transport chain respectively.
Our Naturopaths have given thousands of IV Myers Cocktails in Edmonton.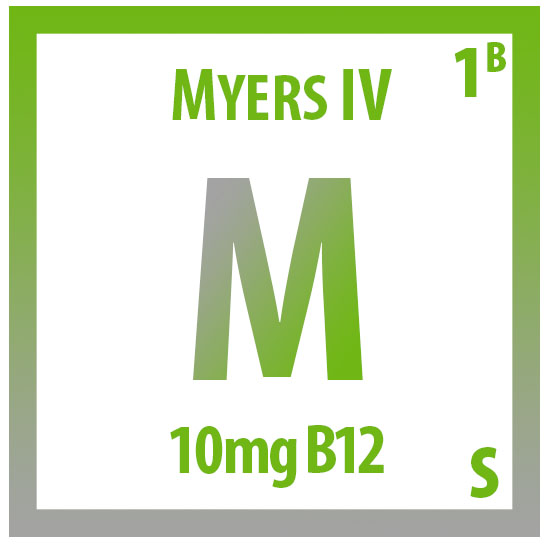 Background:

Who was Myers? Apparently from the late 1950s to 1984, Dr. John Myers MD in the Baltimore area was administering Vitamin pushes to his patients to fatigue, depression, angina and infections. A Vitamin push simply means administering an IV manually with a syringe instead of an IV bag.

In 1984, Myers had passed away and a number of his patients came to the office of Dr. Alan Gaby MD requesting that same IV.

The exact doses were not known, however the ingredients somewhat were and Dr Gaby formulated his own version of the treatment and also began administering the treatment to other patients for other conditions. Dr Gaby ended up popularizing the treatment through presentations on his results at medical conferences and seminars.


Dr Gaby gave 15,000 of these injections to an estimated 800–1,000 different patients.

Dr Muradov devised his own formulation of the Myers, the "Advanced Myers" that's evolved over 9 years of administration that's given as a small bolus IV that has higher doses of most of the B Vitamins as well as added Riboflavin - Vitamin B2 (was not part of the original IV).
So what's the Myers used for? Dr. Gaby found it useful for the following conditions: Fatigue, Migraine, Asthma, Fibromyalgia, Depression, Upper Respiratory Tract Infections, Seasonal Allergy, Narcotic Withdrawal, Chronic Hives, Athletic Performance, Hyperthyroidism and COPD.
Our Naturopaths have verified every one of his findings in our Edmonton patients.
We expect additive action between administration of the Myers IV Therapy and Hyperbaric treatment because of mechanistic overlap between the Krebs cycle (of which the Myers provides substrate) and the ETC of which oxygen is the final electron acceptor in ATP production.

Check out our Myers section for more information on this kick ass treatment.

Dr Gaby's Article in AltMed Review

Our Naturopathic Doctors offer Edmonton a number of IV Glutathione options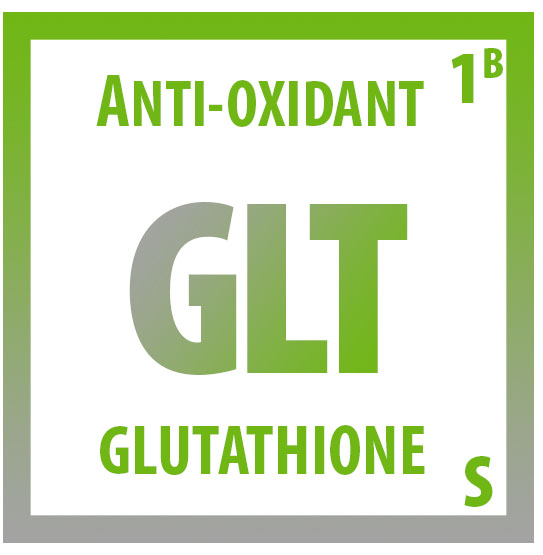 Glutathione is the major intracellular antioxidant. It has numerous functions including protecting cells against oxidative stress, detoxification of toxins and carcinogens, and maintenance of immune function. Nearly, all tissues in the body synthesize Glutathione "GSH".
Glutathione is produced from three amino acids—glutamate, cysteine and glycine so our Naturopath often give our Edmonton patients N-Acetyl-Cysteine (NAC) to increase Glutathione production in-between Glutathione IVs.
Glutathione is distributed throughout the human body. The highest levels are found in the liver, followed by the kidney, spleen, small intestine, brain, pancreas, lung, heart, and muscle respectively.
Glutathione does not reach the brain directly because of the blood-brain barrier (BBB), it can penetrate the BBB only by the mechanism of passive diffusion. Which is partly why glutathione is given as a push style IV, to create a strong concentration gradient to enter the nervous system.
Low GSH levels are associated with increased risks of numerous diseases including cancer, cardiovascular diseases, arthritis and diabetes.
Accumulating lines of evidence indicate that glutathione function is implicated in some neurodegenerative diseases such as Alzheimer's disease, Parkinson's disease, ALS, Huntington's disease, and Multiple Sclerosis. We often give glutathione IV therapy for acute exacerbations of Multiple Sclerosis at our Edmonton Naturopath Clinic, as well as for ALS & Lyme.
The skin lightening properties result from a variety of mechanisms including stimulation of lighter pheomelanin pigment synthesis rather than darker eumelanin. For cosmetic purposes, our Naturopathic Doctors combine IV Glutathione with IV Vitamin C.
IV Glutathione is recommended as part of a head injury protocol in addition to IV Nutrients and LAMC/Lipoic acid IV paired with Hyperbaric Chamber therapy by Paul Anderson ND.
We offer Curcumin IV Therapy for inflammation and cancer support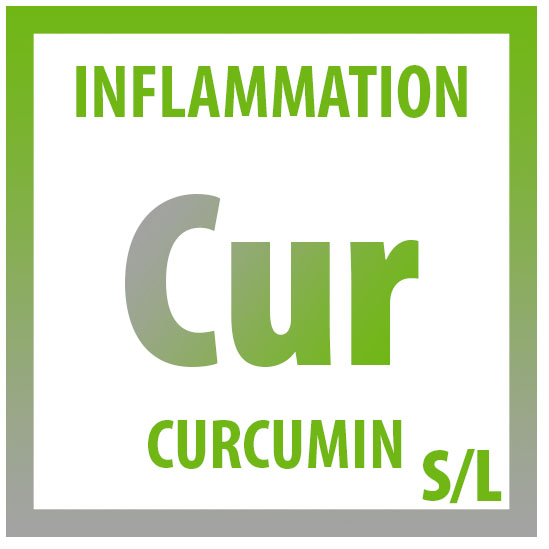 Curcumin is a yellowish pigment and a well-known polyphenol found in turmeric (Curcuma longa). The variety of health properties such as antioxidant, anti-inflammatory, anti-cancer, antidiabetic, hepatoprotective, anti-allergic, and neuroprotective effects have been attributed to Curcumin.
Warning! BORING: From a molecular point of view, curcumin may mediate its pharmacological activities through JAK-STAT, NFkB, Nrf2, AKT, TGF-b and mTOR.

In particular, curcumin inhibits the transcription factor NF-kB and mediates its anti-inflammatory action and the induction of Nrf2 signaling pathways promotes antioxidant defense mechanisms and production of phase II liver enzymes. Anticarcinogenic effects of curcumin are in part also related to an increase in the p53 levels.


With regards to cancer, in one trial, with Colon Cancer patients, curcumin given in advanced colorectal cancer patients refractory to standard chemotherapies resulted in stable disease for 2-4 months in five of fifteen patients. Our Naturopaths strongly consider the use of IV therapy with Curcumin in Colon and Pancreatic cancer in particular.
With regards to pain, in an Arthritis trial, 100 patients were given Curcumin therapy for 8 months. Significant improvements of both the clinical and blood marker end points were observed for the curcumin group compared to the control group. Our Naturopathic Doctors sometimes use IV therapy with Curcumin as an induction therapy for advanced cases of Arthritis and then transition patients to oral high dose, bio-available Curcumin preparations.

Generally, the oral bioavailability of curcumin is low due to a relatively low absorption by small intestine coupled to an extensive reductive and conjugative metabolism in the liver and an elimination through the gall bladder. Which is why IV Therapy administration of Curcumin is the ideal way to get the amazing benefits of Curcumin, especially in cancer patients. However our Naturopathic doctors do make use of some newer oral more bio-available Curcumin preparations. As of 2020, Dr Muradov's preferred oral Curcumin is Curcumin Ultra from AOR - it has awesome data on its absorption and utilization as a free Curcumin.
Want to try IV Therapy?
We can help
(780) 757-8378