Long COVID Support in Edmonton
Our Naturopaths have options for Long COVID Treatment.
Long COVID is something we work with at our Edmonton Clinic.
Our Naturopathic Doctors work with oral supplements, IV Therapy & Hyperbaric Oxygen.

We work with various IV Therapies for Long COVID support.

Hyperbaric Oxygen has significant evidence in Long COVID treatment.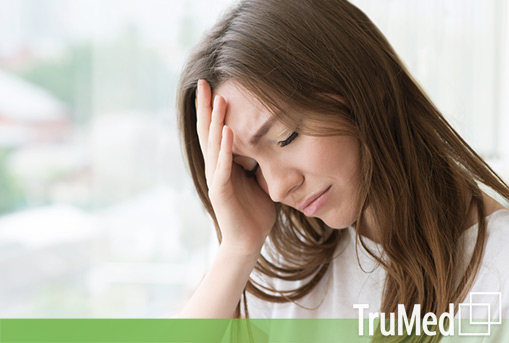 We work with Long COVID
Background
According to the WHO, Long COVID usually manifests 3 months from the onset of acute illness, and cannot be explained by an alternative diagnosis.
Also called "Post-COVID-19-Syndrome".
Some data suggests the prevalence of symptoms remaining ranges from 3% to 11.7% of patients that contracted COVID-19, with some estimates as high as 30%.
Substantial uncertainty remains as to precisely why long-lasting symptoms occur. Dysregulated immunologic responses, thrombotic disease, secondary tissue hypoxia and mitochondrial dysfunction are possible mechanisms.
One group that have led the way in terms of practical protocols, the FLCCC, makes a few distinctions in terms of Long COVID types which also touches on pathogenesis:
• Inflammatory
• Micro / macrovascular clotting
• Predominantly CNS syndrome
• Mast cell activation
• Autoimmune
• Pulmonary
• Reactivation of dormant viruses like EBV, HHVs, CMV.
Long COVID symptoms



The signs and symptoms of long COVID can be grouped in the following clusters:

Respiratory: shortness of breath, congestion, persistent cough.

Neurological: brain fog, malaise, tiredness, headaches, vertigo, panic.

Musculoskeletal: muscle pain, fatigue, weakness, joint pains.

Cardiovascular: palpitations, arrhythmias, Raynauds, low blood pressure.

Autonomic: postural tachycardia syndrome (POTS)

Gastrointestinal: diarrhea, bloating, vomiting
Dermatologic: itching, rashes

Mucus membranes: running nose, sneezing
Most often, we see Respiratory, Neurological, Musculoskeletal and Autonomic variants of Long COVID in our Edmonton patients.
In other words, breathing difficulty, brain fog, fatigue, and blood pressure abnormalities are frequently seen at our office.
In particular, fatigue is present in up to 65% of Long COVID patients, with a substantial proportion of these with brain fog.
Treatment
Treatment of Long COVID has proven to be extremely challenging.
Our Naturopathic Doctors have seen improvements in patients primarily using IV Therapy & Hyperbaric Oxygen.
In particular, Hyperbaric Oxygen has strong preliminary data for its use in Long COVID.
IV Therapy is often tried initially as it requires less sessions and can give rapid results in some cases.
Oral supplements are considered with preference given to recommendations from the FLCCC.
LDN, Vitamin D, Fish Oil are considered some top-line therapies.
IV Therapy
Three of our Naturopaths, use IV Therapy for aggressive Long COVID treatment.
IV Therapy is often employed initially as it gets rapid results in some cases especially for fatigue & brain fog.
IV NAD+ is a popular treatment that our Naturopaths have a lot of experience with.
We also frequently use our standard Myers Cocktail Vitamin IV with IV NAD+.
B12 shots, PolyMVA & NADH are also considered for use.
One trial we're aware of is investigating boosting NAD+ for Long COVID treatment as low NAD+ seems to be related to the pathogenesis.
One paper discusses the potential utility of IV Vitamin C in Long COVID fatigue, furthermore, the FLCCC also discusses IV Vitamin C.
The FLCCC suggests 25g IV Vitamin C weekly for Long COVID.
Hyperbaric Oxygen & Long COVID
One possible hypothesis is that the wide variety of changes that characterize Long COVID are a result of prolonged low tissue oxygenation.
Some relevant mechanisms of Hyperbaric Oxygen to the treatment of Long COVID:
Increased tissue oxygenation
Breathing oxygen under Hyperbaric conditions can dramatically improve brain & tissue oxygenation.
Reduced inflammation
Anti-inflammatory Hyperbaric mechanisms include increasing IL-10 while reducing TNF-a
Mitochondrial activation
Hyperbaric Oxygen increases Krebs cycle activity as Oxygen drives the Electron Transport Chain.
Neuro/Angiogenesis
Hyperbaric Therapy can promote axonal sprouting, and triggers angiogenesis.
Hyperbaric oxygen therapy for the treatment of long COVID: early evaluation of a highly promising intervention.
One group retrospectively evaluated the fatigue of patients with Long COVID-related fatigue receiving HBOT.
10 patients received 10 HBOT sessions
The HBOT protocol: Pressure of 2.4 ATA for 1 hour 45 min
There was a statistically significant improvement in the Chalder fatigue scale
Significant improvement also in: cognition, executive function, attention, information processing and verbal function
The authors concluded: "The results presented here suggest potential benefits of HBOT, with statistically significant results following 10 sessions."
Hyperbaric oxygen therapy improves neurocognitive functions and symptoms of post-COVID condition: randomized controlled trial
Randomized, double blind trial evaluated the effect of hyperbaric oxygen therapy on Long-COVID.
37 patients received 40 HBOT sessions or sham "placebo" treatment (36 patients).
The HBOT protocol: Pressure of 2.0 ATA for 90 min with five-minute air breaks every 20 min.
There was a significant improvement in global cognitive function, attention and executive function.
Significant improvement also in: energy, sleep, psychiatric symptoms and pain.
Clinical outcomes were associated with significant improvement in brain MRI perfusion.
The authors concluded: "these results indicate that HBOT can induce neuroplasticity and improve cognitive, psychiatric, fatigue, sleep and pain symptoms of patients suffering from post-COVID-19 condition."
Want to learn more?
We want to help
(780) 757-8378