Women's Health & Hormone Balancing at TruMed Naturopath Clinic
We offer Edmonton hormone testing & treatment for Women's Health.

Our Naturopaths usually begins with Salivary, Urinary or Blood hormone testing.
Salivary hormone testing is a cost effective test method that lets our NDs understand your free hormones at the level of the tissues.
Dr. Muradov & Dr. Deol have used Salivary hormones for many years and can attest to their clinical validity.
Blood hormone testing is fast, cheap and allows us to understand brain based hormonal signals such as FSH & LH and how they affect Women's health concerns. Blood testing also allows for testing various nutrients like Iron and B12 and Thyroid parameters as well.
Urinary Hormone Testing "DUTCH" Testing lets us understand Women's hormones and their metabolites so our Naturopaths will have insight about hormone breakdown pathways. DUTCH testing can provide amazing insight but can be quite costly.

Conditions like PCOS, PMS, Irregular Cycles, Heavy Cycles, Weight gain and Menopause are often seen and treated naturally by our four Naturopathic Doctors.

Weight gain, fatigue, insomnia, hot flushes, low libido, water retention, brain fog, & sleep disturbances are common.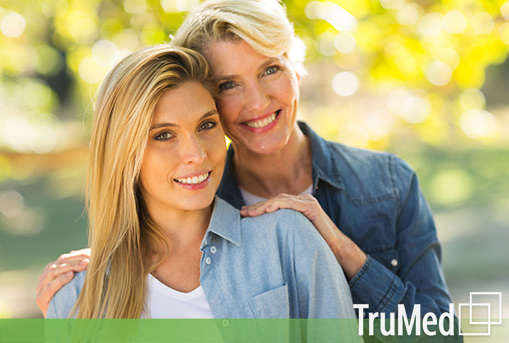 Edmonton's source for Naturopathic Women's Health Solutions
Our natural hormone treatments vary depending on your test results.

Estrogen Excess is a commonly seen issue by our Naturopaths and it can be an exacerbating factor for PMS, irregular, heavy or painful cycles. We may try to improve estrogen removal through the liver and bowels as well as increase progesterone relative to your particular estrogen level.
Androgen deficiency is commonly found and often completely overlooked by previous practitioners. Low Testosterone and/or DHEA has been seen many time by our Naturopaths in our Edmonton patients and can contribute to low mood, energy, libido, muscle mass and can play a role in female weight gain.
Our basic hormone screens always include: Estradiol, Progesterone, DHEA, Testosterone and Cortisol as well as Thyroid Testing (TSH, Free T3 & T4).

Our Naturopaths often start with Vitamins, Herbs and Supplements to gently balance hormones in many Women's health cases. Vitex, Indole-3-Carbinol, Rosemary and Calcium D-Glucarate are common interventions in female health cases.


Normalizing Thyroid function can often improve many cycle irregularities.

Some women experience a normalization of menstrual bleeding after receiving a trial of thyroid treatment.


Hormone Testing for Women's Health
Women's Health concerns our Naturopaths treat:
PMS
PMS-DD
PCOS
Endometriosis
Fibroids
Dysfunctional Uterine Bleeding
Absent menses
Heavy Menses
Menopause
Peri-menopause

Hypothyroidism
Adrenal fatigue
Low libido
Low energy
Acne
Fatigue
Insomnia
Weight gain
Low Moods
Vaginal Dryness
If needed, our Naturopathic Doctors may suggest stronger hormonal treatments such as bio-identical hormones and desiccated thyroid through referrals to collaborative Health Professionals in Edmonton.
Thyroid testing is absolutely crucial in many Women's health issues.
A trial of desiccated thyroid can be helpful in normalization of menstrual cycle abnormalities when the case has evidence of hypothyroidism (fatigue, cold temperature, weight gain, dry skin etc...).
Oral or Topical progesterone can be extremely helpful for severe PMS, insomnia, heavy cycles and even peri-menopause and hot flushes.

DHEA, progesterone, estrogen can usually be intermixed with natural therapies.

Occasionally, IV therapy is used for female concerns such as fatigue or low mood.
Our Naturopaths usually suggest IV Therapy if hormonal augmentation is not completely successful in normalizing mood and energy. IV Vitamins can be used for cases of extreme PMS or cramping and can work quite well in our experience using them in our Edmonton patients.
Sometimes our Naturopaths will suggest accessory food sensitivity testing if there are simultaneous digestive issues alongside the female health concerns which is common in our Edmonton patients - this can improve hormonal excretion.
Successful treatment of female health concerns usually begins with effective testing.
If we are able to run comprehensive female hormone testing it allows our Naturopathic doctors to make extremely specific recommendations to address female health concerns. It all starts with hormone testing.

Women's Health Concerns?
Get in touch
(780) 757-8378