TruMed Naturopath Clinic, Hyperbaric & IV Therapy in Edmonton.
TruMed is a premier Naturopath Clinic in Edmonton.
Naturopaths at TruMed look for the cause of your concerns.
Each Naturopathic Doctor at TruMed can deal with: Hormones, Thyroid, Digestive, Skin & Mood Concerns.
TruMed offers Edmonton advanced Naturopathic treatments such as IV Therapy and Hyperbaric Oxygen.
Hormones - Our Naturopaths often see female and male hormone imbalances. Women's health concerns such as PMS, PCOS, Endometriosis & Menopause are commonly seen at our Edmonton Clinic.
Thyroid Concerns- Naturopathic Doctors at TruMed always use in-depth Thyroid testing to uncover Thyroid concerns that may have been missed in our Edmonton patients through conventional test methods.
Digestive Issues - Our clinic deals with a lot of digestive concerns. Our Naturopathic Doctors have a lot of experience with gas, bloating and IBS and have dealt with a lot of SIBO & Candida at our Edmonton clinic.
Skin Concerns - We see many common skin issues at our Naturopathic clinic. Acne, Eczema and Psoriasis are commonly seen and can be effectively treated with Naturopathic medicine.
Mood Issues - Our Naturopathic doctors have many effective treatment approaches for Mental Health issues like anxiety and depression. Because we focus on IV Therapy in Edmonton we have IV Therapy treatments that can be extremely effective for mood issues.

At our Clinic our Naturopaths also focus on alternative MS and Cancer treatments in Edmonton, as well as Fertility.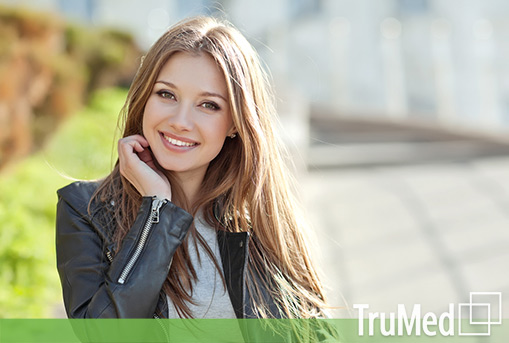 Naturopath Clinic in Edmonton
Our clinic focuses on cutting edge testing techniques.
Our Naturopaths often run hormone, food allergy and nutritional testing for our cases.
Hormone Testing - We offer Blood, Saliva and Urinary Hormone Testing - all available hormone testing methodologies so that we can tackle any case where we suspect hormones are imbalanced.
Food Allergy Testing - Our Naturopaths can run panels testing for allergy or sensitivity for up to 200 foods. This testing is often imperative in many digestion and skin cases.
Nutritional testing - Naturopathic Doctors at TruMed may use advanced nutrient testing especially for cases on unknown fatigue. We can also test for heavy metals at our Edmonton clinic.

TruMed also provides Edmonton will a full range on IV therapies.
Top Intravenous Treatments:
A more potent version of Dr. Alan Gaby's original IV

Infusions of Vitamin C for infections, immunity & cancer

The body's strongest anti-oxidant given right into the blood

NAD intravenously for longevity & energy

All our top IV Therapies can synergize with Hyperbaric Oxygen.




Check out our IV Therapy page
Hyperbaric Oxygen Therapy
In 2020, TruMed added Hyperbaric Oxygen Therapy to our services offered to Edmonton.
Typically, 2% of our inhaled oxygen is carried in the plasma but with Hyperoxygenation provided by a Hyperbaric chamber there is a 10 -15 fold increase of oxygen in the plasma.
With issues like wounds, if blood vessels are injured and red blood cells cannot enter a tissue, the hyperoxygenated plasma can still enter the area and reach the tissue.
Oxygen under pressure forces more oxygen into the tissues which enhances tissue metabolism and tissue healing.
Increased Collagen Production (increased fibroblast proliferation), Stem Cell Release and Blood Vessel Generation (angiogenesis) are well known effects of Hyperbaric Oxygen Chambers that mediate healing.
Our office has two state-of-the-art Perry Monoplace Hyperbaric Chambers.
Hyperbaric treatment is also synergistic with a number of the IV Therapy treatments we offer at our Edmonton office.
Dr.Muradov has authorization to perform Hyperbaric Oxygen Therapy and IV Therapy.
Questions about TruMed?
Get in touch
(780) 757-8378